Trekking - Valley of Flowers With Badrinath Trek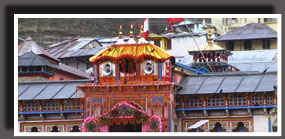 Nestled high in the west Himalaya, India's valley of flowers National Park is renowned for its meadows of endemic alpine flowers and outstanding natural beauty. This richly diverse area is also home to rare and endangered animals, including the Asiatic Black bear, snow leopard, brown bear and blue sheep. The gentle landscape of the valley of flower national park complements the rugged mountain wilderness Nanda Devi National park, inscribed on the world heritage list in 1988. Together they encompass a unique transition zone between the mountain ranges of Zanskar and great Himalaya, praised by mountaineers and botanist for over a century and in Hindu Mythology for much longer.
The "Valley of Flowers" or "phoolon ki ghati" as it's known in Hindi is a sight to behold. Situated in Bhyunder Valley, trekkers can see more than 300 varieties of wild plants, herbs and flowers. The Valley of Flowers is a beautiful alpine meadow located at an altitude 12,000 Ft, watered generously by the Pushpavati, a tributary of the Alaknanda river.

Badrinath - Valley of Flowers Trek Itinerary :
Day 01: Rishikesh - Joshimath
After early breakfast leave for Joshimath. Enroute stop in Devprayag to witness the confluence of river Alaknanda and Bhagirathi to form holy river Ganges. Reach Joshimath by evening. On arrival check in hotel. Overnight at Joshimath.
Day 02: Joshimath - Govindghat - Ghangaria
After early breakfast leave for Govindghat by road with packed lunch. Prepare for trek on arrival and then leave on the trek to Ghangaria, which will be our base camp for further trek to Valley Of Flowers. Reach Ghangaria late in the afternoon. On arrival check in hotel. Overnight at Ghangaria.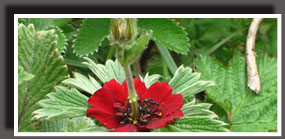 Day 03: Ghangaria - Valley of Flowers - Ghangaria (6 kms trek)
After breakfast leave for valley of flowers (3 kms one side trek) with packed lunch. Enjoy the beauty of rare high Himalayan flora at its best. The valley situated on a height of 3342 mts to 3658 mts is a national park under protection for its rate fona. Return back to Ghangaria for your overnight stay.
Day 04 Ghangaria - Hemkund Sahib - Ghangaria (10 kms trek)
After breakfast leave with packed lunch for Hemkund Sahib (a Sikh religious place) on the banks of Hemkund Lake at a height of 4320 mts. This trek is gradual ascent on the cobbled path from the altitude of 3049 mts to 4320 mts in just 5 kms. Return to Ghangaria by evening for overnight stay.
Day 05: Ghangaria - Govindghat - Badrinath
After breakfast trek down to Govindghat. Proceed for Badrinath by car. On arrival check in hotel. After lunch visit the main temple of Lord Vishnu. And dinner Overnight at hotel.

Day 06: Badrinath – Rudraprayag
Early morning, pilgrims after having a bath in the Taptkund have the Darshan of Badrivishal. Brahamakamal is significant for Pinddan Shraddh of ancestors (Pitrus). There are other interesting sight seeing spot like Mana, Vyas Gufa, Maatamoorti, Charanpaduka, Bhimkund and the "Mukh" of the Saraswati River. Just within the three kms of Badrinathjee. Later drive back to Rudraprayag. Check in Hotel. Overnight stay.
Day 07: Rudraprayag -Rishikesh
After breakfast drive to Rishikesh. Tour terminates upon arrival at Rishikesh..